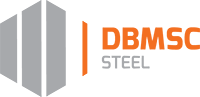 DBMSC Steel FZCO
Business Details
Business Description:
As we value-based partnership with our clientele, we work as enablers for our clients and invest our resources beyond our capabilities to consult-sharing the vast knowledge base we bring along and step forward to share the burden of funding client projects by ensuring that their requirements are in our stock, eventually helping them to focus on multiple projects simultaneously.

At DBMSC, compliance is a central component of good corporate governance. We stand for fair and straight business. When it comes to stocks, from the common specifications to the hard-to-find ones, we are a hard act to follow. DBMSC has provided solutions to the region's industry for five decades – from supplying pipes for some of the earliest pipelines in the region, to developing specialty steels and tools vital to today's transforming infrastructural and real estate advancements. Today, we offer a broad array of products meticulously designed to meet a new generation of challenges and have established enduring buying relationships with leading steel manufacturers worldwide.

As the Company continually grows, we ensure that our customers' projects face no supply interruption. Our new identity, inspired by our past, embodies our visionary approach of always being ahead of our time in identifying innovative solutions that optimize cost and resources thereby fueling business growth for our clientele. As we gear up for the next decade, we aspire to remain innovative, steadfast and committed not only to satisfying the needs of our clientele but also to remain motivated in providing solutions to complex supply challenges.

We have expanded our stocking yard facilities to three million square feet strategically located to serve key industrial markets in the Middle East Region (UAE, Oman, Qatar) and with offices in UAE, Oman, Qatar and Bahrain.